We provide insights and expertise to our commercial partners to help them succeed and grow
.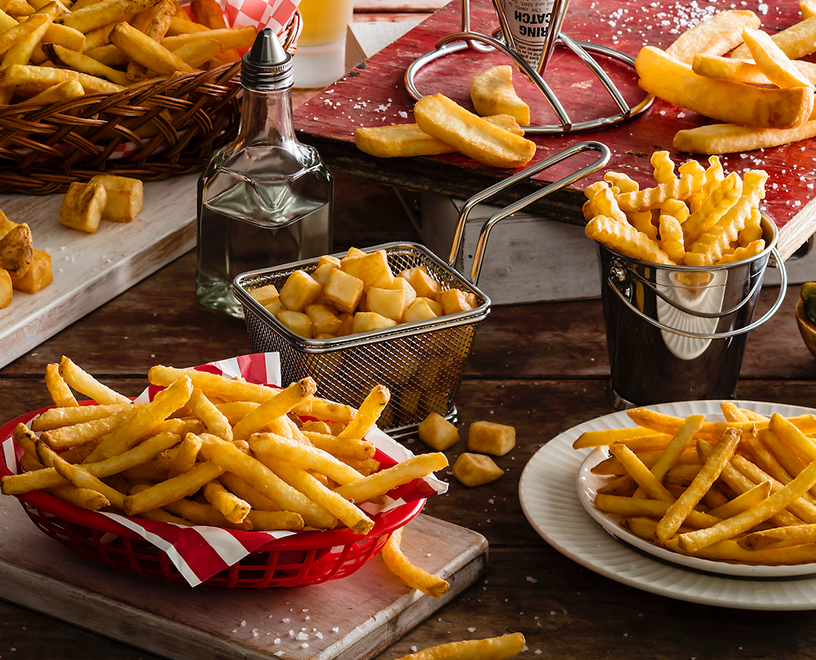 McCain Foods
in Foodservice.
Whether it's a busy independent pub, a restaurant, fast food or quick-service restaurant (QSR), a deli, a convenience store, a hospital, workplace or school caterer, we strive to provide the very best in foodservice solutions.
Learn more about our foodservice business
At the heart of everything we do is our desire to develop great tasting food that everyone can enjoy. That is why "Foodservice" is a big part of our McCain Foods business – allowing us to share our products anywhere people would like to enjoy them.
It is our mission to provide the very best in foodservice solutions. This includes our expertise in fries, as well as a wide range of other innovative potato products, snacks, starters, appetizers and desserts.
As a leading foodservice business, we pride ourselves on putting the needs of our outlet operators at the front and centre of the support we provide. It is our mission to help businesses provide great tasting food which can be served up in the most efficient and effective way. And we support this by bringing insights, knowledge and expertise to the different foodservice channels and businesses.
Here are a few of our well-known foodservice brands: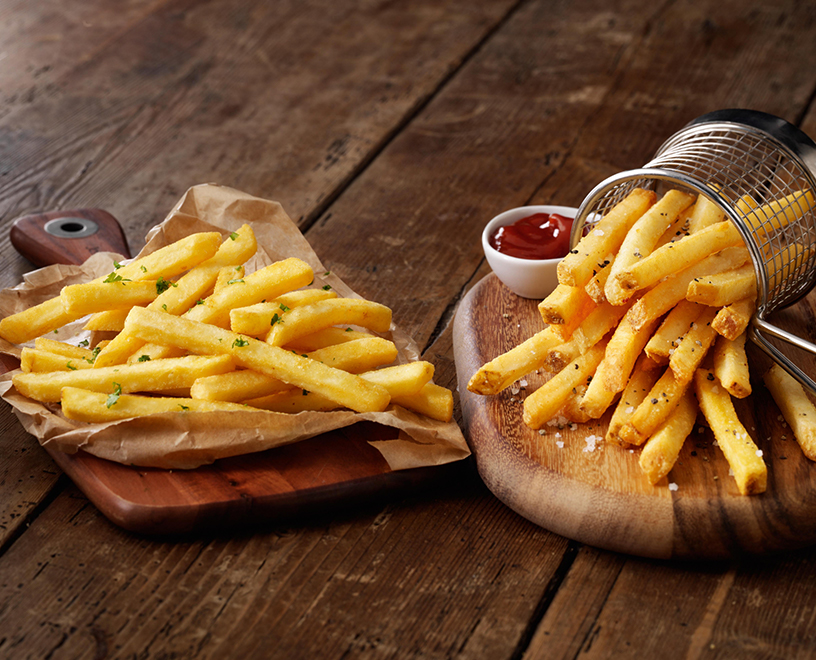 By working with our retail partners, including supermarkets and convenience stores, we are able to bring our well-known, convenient, great tasting products to more people around the world.
Learn more about our business in retail
Whether it's a family meal around the table or a plate of food in front of the TV, McCain French fries and other delicious food offerings have brought enjoyment to mealtimes for over 60 years.
Through our frozen and chilled offerings, we help minimize food waste for our customers – with frozen technology helping to retain the nutritional integrity and quality of products for longer. This also gives the consumers of our products the ability to easily control portion and economy, using only what they need and saving the rest.
Here are a few of our much-loved brands in the retail channel: