Making efficient use of natural resources
For over 60 years, we have been producing delicious and high-quality food that families can trust, while striving to make efficient use of the natural resources we use, such as energy, water and our potatoes.   
 
Our aim is now to show the way to a low-carbon economy by halving our plant CO2 emissions, moving towards zero waste to landfill, 100% renewable electricity and using packaging and water sustainably while continuing to grow our business.

Find out more about our commitments to Resource-Efficient Operations in our Sustainability Report.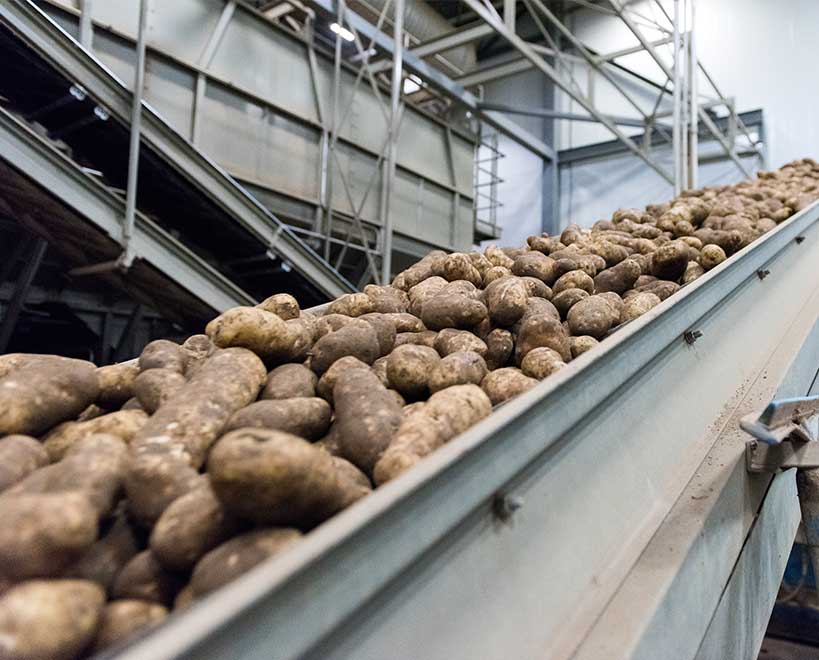 Mitigating the climate impact of our plants
Reducing CO2 emissions and moving to renewable energy is fundamental for the health of the planet and the future of our business.
In Action: Read about our new exciting team
In 2019, we decided to establish a central CO2 Reduction team with the mandate to reduce CO2 emissions from our operations by 50% by 2030 as well as enabling partnerships with growers, transportation providers and suppliers to reduce emissions across our value chain.
Our Central team helps to coordinate programs across multiple workstreams: improving energy efficiency in plants, decarbonizing our energy sources, establishing renewable energy generation partnerships (on-site and offsite), piloting CO2-neutral plants, and investing in CO2 offset programs.
In Action: Learn more about our commitments to reduce CO2 emissions
Over the last four years, we have enjoyed strong business growth and, at the same time, reduced our CO2 emissions by 4% per tonne of finished product.  These achievements were the results of reducing methane emissions from wastewater treatment, and implementing more energy efficient technologies and processes in our plants. 
In 2019, we set ambitious new emission reduction goals for 2030 across our global operations (Scope 1 and 2) and supply chain (Scope 3). By 2025, we aim to have achieved a 25% reduction, including ceasing use of coal and moving to 60% renewable electricity. We have committed to have our targets validated as Science Based Targets in line with the goals of the Paris Agreement and have also joined RE100, a collective of organizations committed to shift to 100% renewable power.
Watch our video on renewable energy use in the UK.
Read about our Ballarat plant in Australia
In Ballarat, our plant in Australia, we are installing the largest behind-the-meter renewable energy system, which includes amongst other things a complete solar park including a carpark with electrical car chargers.
Onsite solar panels being installed at our Ballarat plant will save over 16,000 tonnes of CO2 emissions every year, roughly equal to the energy use of 1,100 Australian homes (Source: ABC Carbon Emissions Calculator).
We are targeting to achieve 100% renewable electricity at all our global sites by 2030!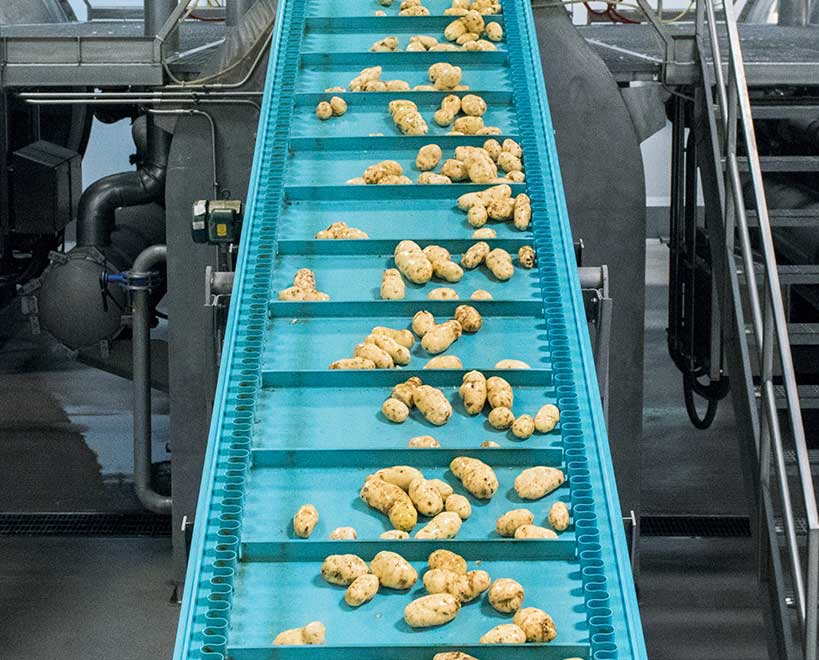 Our aspiration to make planet-friendly food includes making food without waste. This means making the most of every potato.
In Action: Discover how we maximize the use of every potato
While some people consider the unusable bits of a potato as "waste", we know they have unique properties and value. Our Global Asset Recovery team aims to maximize the full value of the potato through innovative initiatives such as recovering starch from the potato flesh and extracting potato peel fibres to make flour and organic fertilizers. 
In total, we send less than 2% of our combined organic and non-organic waste (e.g. metal, cardboard, plastics) to landfill, and we are committed to eliminating this by 2025.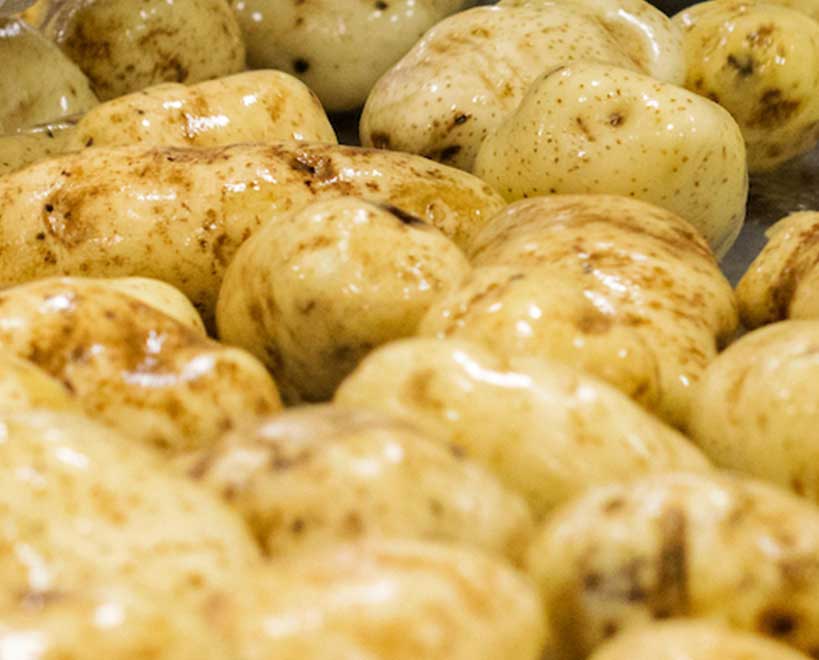 Promoting the efficient use of water
Water is a precious commodity. We are committed to improving water use efficiency by 15% in seven priority plants located in water-stressed regions by 2025, and implementing best practices across all our operations by 2030.
In Action: Hear how we conserve water in Mehsana, India
Water is a critical natural resource and it is vital to create our high-quality products.  A such, we recognize that it is our responsibility to manage it carefully.

We have identified seven priority plants located in water-stressed regions: India (Mehsana), USA (Othello), Australia (Ballarat), Belgium (Leuze), the UK (Grantham), Poland (Strzelin) and South Africa (Delmas), where we will improve water efficiency by 15% by 2025.

We will continue in investing in water-saving technologies such as reverse osmosis which we use in India to clean and reuse approximately 70% of the water used in our process.
Watch our video on reverse osmosis technology in Mehsana, India.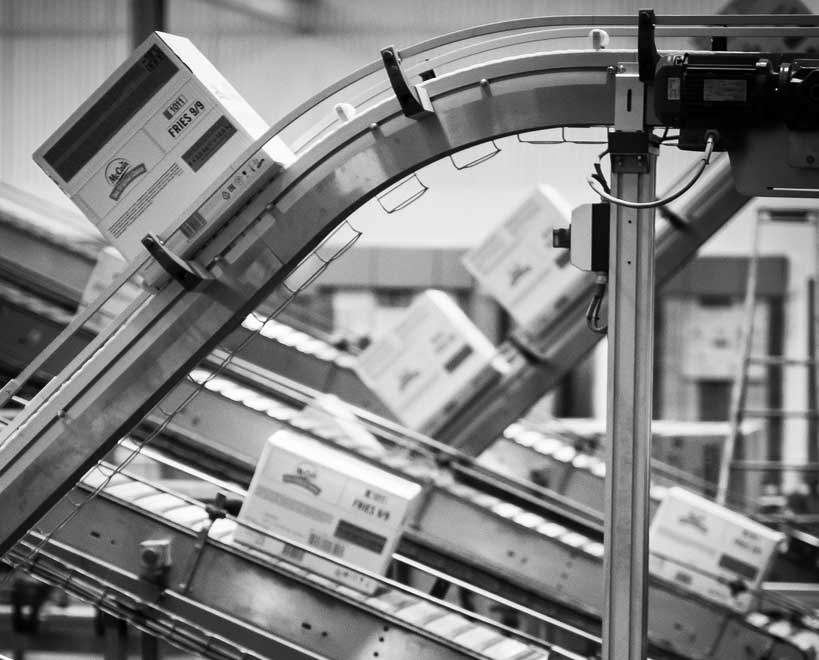 Making sustainable use of packaging
We are making sure everyone can enjoy our products while also feeling good about our commitment to making sustainable use of packaging.
In Action: The New Plastic Economy
Packaging has played an important role in the growth of the food sector, by helping to reduce food waste, increase convenience, and improve both food quality and safety.
We are pleased that over 95% of our packaging materials to date are technically recyclable. Our next step is to make 100% of our packaging recyclable, reusable, or compostable, by 2025, while continuing to reduce packaging weight and increase recycled content.

We support the circular economy and have committed to the New Plastics Economy Global Commitment launched by the Ellen MacArthur Foundation.  Along with over 250 other businesses, we have committed to eliminating unnecessary plastic and adopting innovative design and low-impact materials, while strengthening our recycling streams.