Climate change is the single most urgent environmental issue facing the world today.
Lloyd Borowski, VP Global Operations Support
We are committed to mitigating our impact on the planet with a focus on reducing our carbon footprint and improving operational resource efficiency. We are proud to share some of the initiatives that we have in place across our business.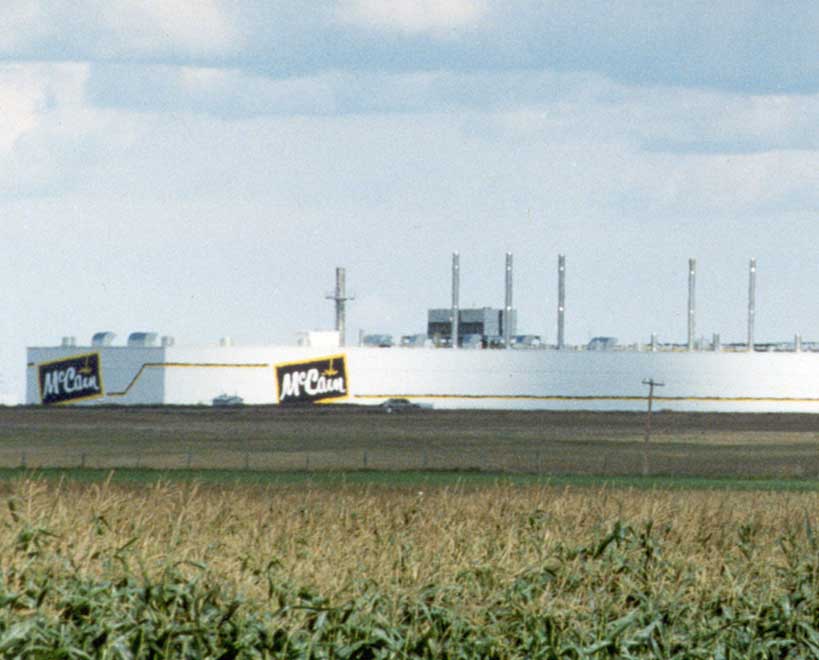 Investing in climate
innovation
 We believe investing in innovative thinking and ideas will help to accelerate our operational efficiency and further reduce our environmental impact.
In Action: Read about our global 'Climate Innovation Fund'
The McCain Climate Innovation Fund (CIF) is a new global fund dedicated to driving energy efficiency across our plants. From July 2018, we will invest CAD $75 million over the course of 3 years into energy efficiency improvement projects at our global sites and facilities. This investment will be used to support the optimization of existing systems, scale up proven best practice technologies and explore renewable and low-carbon technology models.
The Fund is a flagship initiative that will run between 2018 and 2021, in support of our target of reducing C0₂ emissions by 10% over this three-year period. Strong commitment to this target is already evident across the business. For example, our Balcarce plant in Argentina has pledged to become the first CO2-neutral McCain Foods plant globally. Other examples of projects that will be supported by the CIF include an LED lighting project in Canada, new biogas systems in India and renewable energy partnerships in Australia and Poland.
Together, these projects have the potential to save over 50,000 tonnes of CO2 emissions and CAD $7 million in annual cost savings.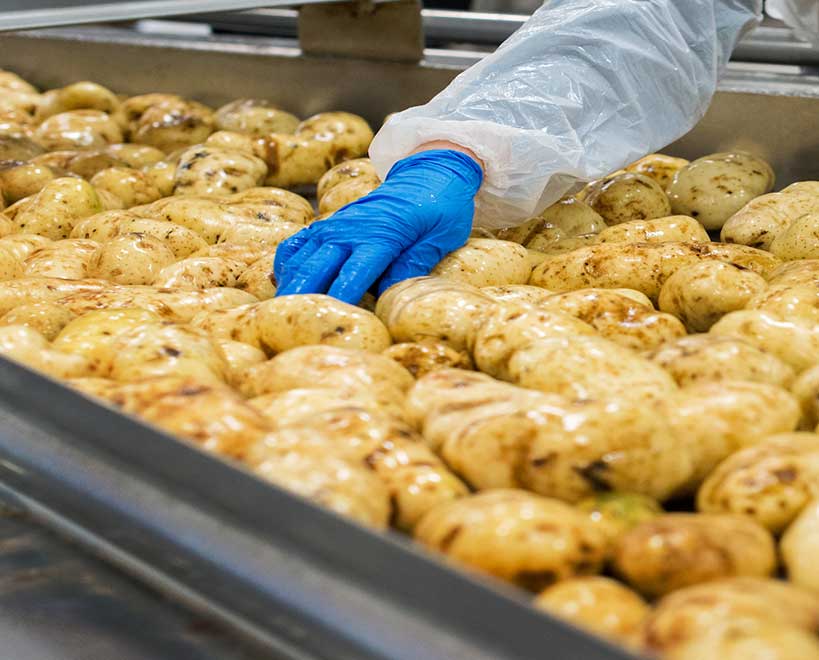 Committed to minimizing
food waste
We're committed to minimizing food waste - including how we use our potatoes and how we create value from waste.
In Action: Discover how we maximize the use of every potato
Currently, almost 80% of the potatoes sourced by McCain Foods go into finished products - such as fries, potato specialties or flake.
Much of the remaining 20%, peel and cutter trimmings, is diverted to animal feed or converted to biogas as a sustainable energy source. Learn more about how we use this bio-gas in our "Harnessing Renewable Energy" section below.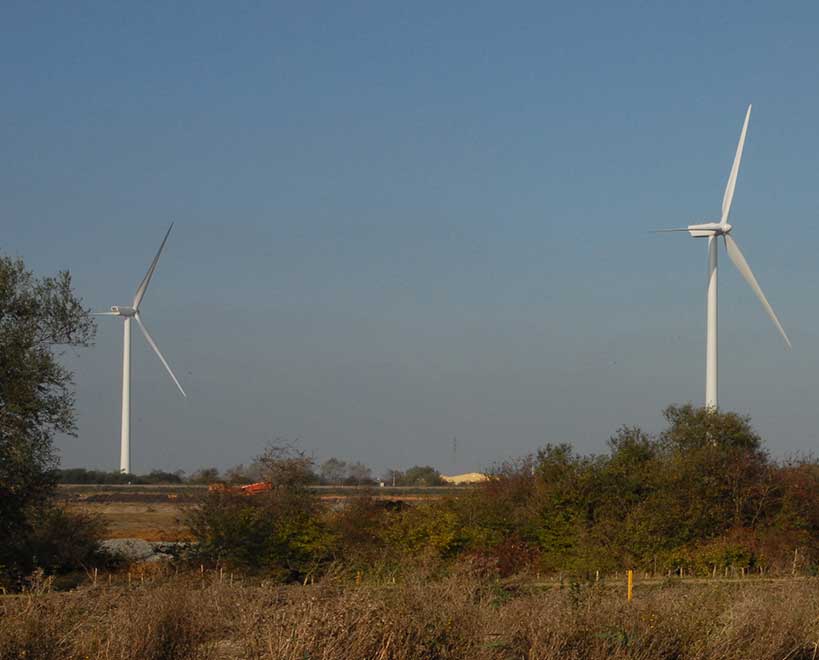 Harnessing
renewable energy
We continue to explore new ways of bringing renewable energy into our operations - from wind turbines to using our food waste!
In Action: Learn how our waste water is turned into energy
Our commitment to using more self-generated renewable energy is demonstrated through our anaerobic digestion technology, which is employed at more than half of our potato processing sites.
Waste water from the factory, containing potato starch and potato waste such as off-cuts, is pumped into a water lagoon. Over a 30-day period, the organic matter is digested to produce biogas. The biogas is then burned in a gas engine, generating electricity.
In addition, waste heat can be recovered from the gas engine to heat the lagoon and keep it at an optimum temperature, ensuring greater efficiency of biogas production and water treatment.
In Action: See how we are utilizing renewable energy in the UK
An innovative investment in green energy at the Whittlesey, UK plant has earned the facility industry accolades and helped to greatly decrease the region's carbon footprint. The plant is now our flagship site for renewable energy.
Following a stringent review of the facility's energy usage, the plant management team embarked on an aggressive plan to reduce water usage and turn to renewable energy to power the facility.
Today, Whittlesey uses three 120-metre 3MW wind turbines and an anaerobic lagoon to turn waste into biogas. The biogas is captured to produce electricity before the water is cleaned and safely returned to the river system. The award-winning outcomes not only reduce our carbon footprint, but the combined energy generates 70% of Whittlesey's electrical needs – making it a great cost-saving initiative as well. The installation of a reverse osmosis plant at Whittlesey also generates higher levels of water recycling, reducing water usage by 25%.
In addition to water and renewable energy, the transportation of our products is regularly reviewed across the McCain GB business. In 2013, longer trailers were introduced as these could carry more product. So far, this has led to a total reduction of 770,000 road miles and 990 tonnes of CO2.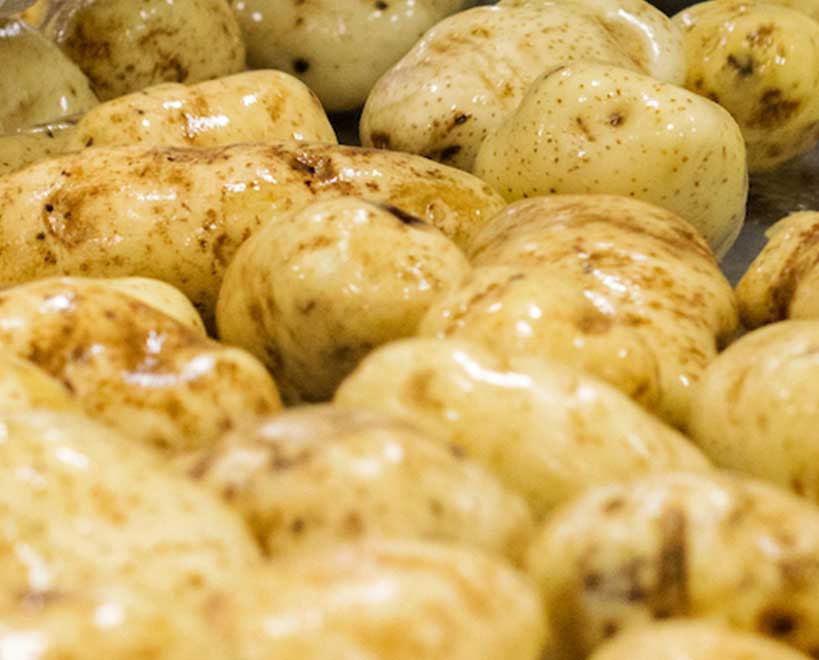 Focused on
water conservation
Water is a precious commodity, and we focus on ways to conserve and re-use the water involved in our processes.
In Action: Hear how we conserve water in Mehsana, India
McCain Foods invests heavily in regional plant operations to ensure it meets its legal obligations, while operating in many different environments around the world. As well as meeting our regulatory commitments, we invest in technology to find innovative solutions for some of the most challenging environmental conditions faced by our plant teams.
Our commitment to water conservation is demonstrated at our plant in Mehsana, India. To overcome water scarcity, it was imperative that we identify and implement a system that would meet India's regulations and also adhere to McCain Foods quality standards. With no solution readily available, we built one.
In the video below, Sunjay Adhya, Quality Assurance Manager at McCain India, explains the process that allows the Mehsana plant to recycle 70% of the water used in its production process.