Interested in learning more about sustainability at McCain Foods? Check out our latest updates on sustainability topics including regenerative agriculture and sustainable farming.
Hot Potato Podcast
.
Introducing our new Hot Potato Podcast.

Featuring our own McCain experts and an array of guests, the podcast highlights important topics, challenges and discussions around sustainable farming and regenerative agriculture.

This four-part series is available on all major platforms, including Apple Podcasts and Spotify.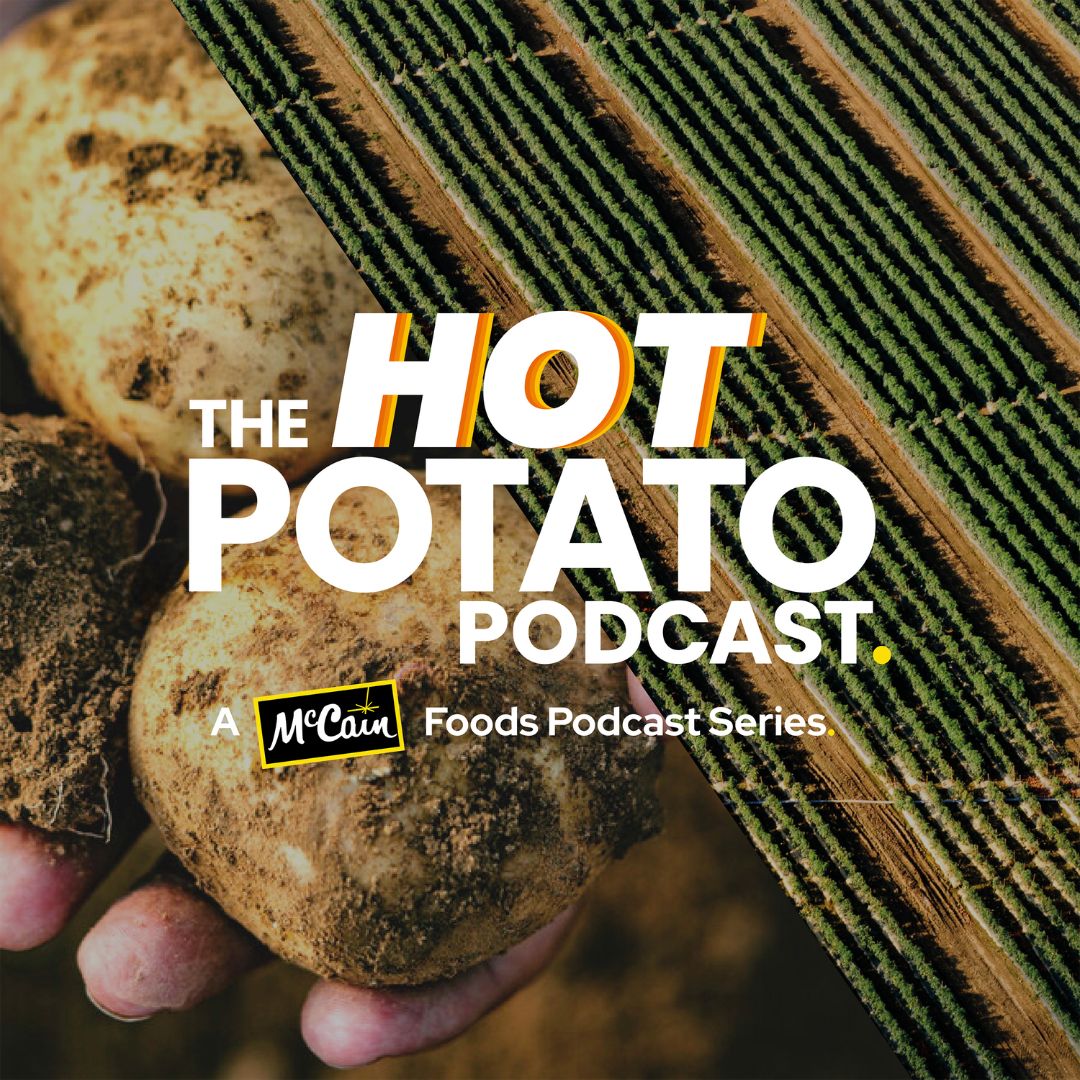 Re:TV Documentary
.
Did you know potatoes are the third most important food crop worldwide? But decades of intensive agriculture have degraded soils while climate change is making potato harvests more vulnerable to disease, drought, flooding and heatwaves.
McCain Foods' Farm of the Future project brings together experts in advanced farming technology to explore how regenerative agriculture can help their network of farmers to work with nature to restore soil health, promote biodiversity and reduce CO2 emissions.
Check out our new film by RE:TV which provides an inside look at the work being done at the McCain Farms of the Future to test the principles and practices of regenerative agriculture and redefine the way we grow a potato. Highlighting the incredible efforts of our teams of scientists, researchers and farmers, demonstrating how putting soil health and biodiversity at the top of our agenda can ensure a healthier future for people and planet.
Check back on this page for our latest sustainability news and updates
.