Co-creating positive change for sustainable livelihoods
As a family-owned business, with most of our plants located at the heart of rural communities, we care deeply about building long-term, trusted connections with the growers, communities and employees who produce our food around the world. We recognize that the rural communities in which we operate are changing rapidly. Increasingly, young people are moving to the cities. This poses a threat to the long-term sustainability of rural communities, which, in turn, presents a risk to the sustainable sourcing of our raw materials. 
 
For us, supporting thriving communities means co-creating positive change for rural
sustainable livelihoods. We're working to contribute to the competitiveness, resilience, and long-term development of those communities.

Find out more about our commitments to Thriving Communities in our Sustainability Report.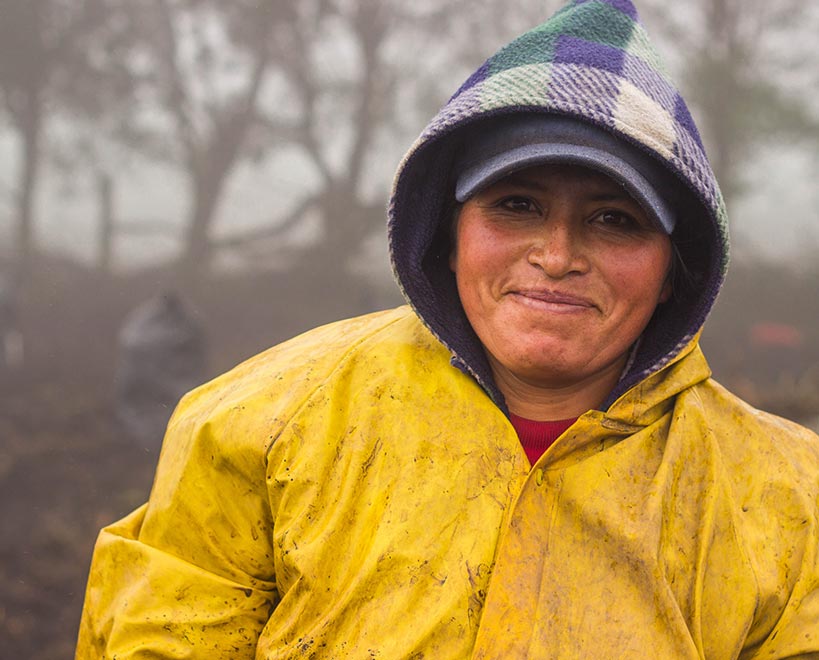 Supporting
agricultural development
We are passionate about supporting the long-term development of growers with training, knowledge and technology transfer; offering longer-term contracts and enabling succession planning.
In Action: See how we support Colombian farmers through Campo Vivo
Campo Vivo is committed to improving the livelihoods of local smallholder farmers and their families in Colombia. It provides education and support services to increase their yields, improve their market access and help them develop higher stable incomes for their families. Over the past five years, Campo Vivo supported over 450 plantations benefiting approximately 2,300 people.

Watch our video on Campo Vivo in Colombia.
In Action: See how we are addressing succession planning with our growers
The question of succession planning is an important one for growers, and vital for the future of farming. In addition to helping our growers' succession plan, we also work with many industry bodies to help inspire the next generation of farmers.
Watch our video on sustainable grower development in Belgium.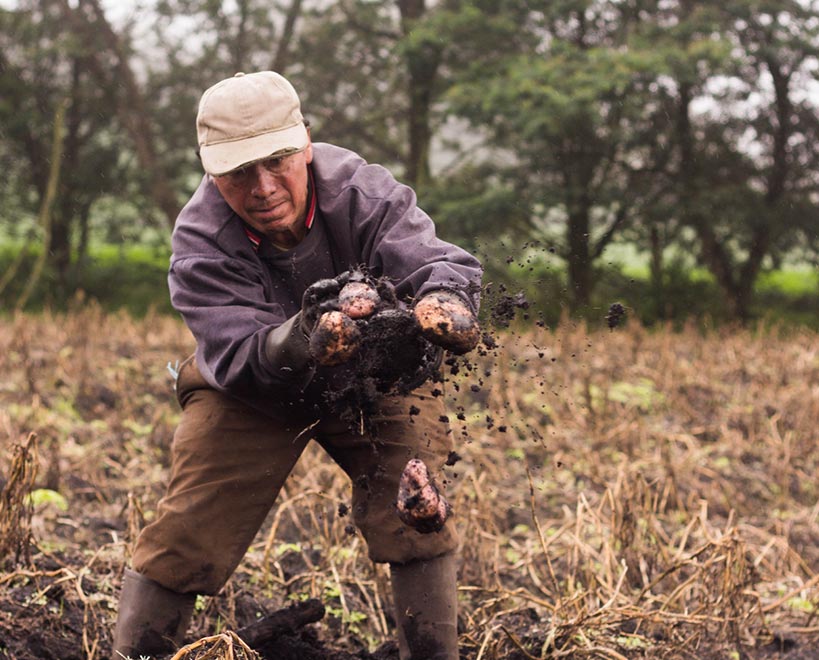 Partnerships for
community development
We're developing public-private partnerships to improve the livelihoods for at least 10,000 smallholder growers, women and young people by 2025.
In Action: Discover how Project Shakti is making a difference in India
Project Shakti aims to drive social change and improve livelihoods for women and adolescent girls, particularly addressing gender inequality. The project stimulates entrepreneurship and supports skills development and knowledge transfer.  Since the project began in 2017, more than 295 women and adolescent girls received training, of whom nearly one quarter have already increased their income from starting their own micro-enterprises.
Following the success of the pilot, we extended the project to two new villages: Ambaliyasan and Bhasariya, in the state of Gujarat.
In Action: Find out more about how we are broadening horizons in Argentina
Sembrando Futuro ("sowing for the future") is a program in Argentina designed to provide better education and employment opportunities to youth aged 17-24.  They are introduced to diverse career opportunities, receive skills training, personal and professional guidance, and practical advice on future career paths.  To date, 120 young participants have been positively impacted by Sembrando Futuro.
In Action: Read about our partnerships with Food Banks
Our partnerships and programs support entrepreneurship, job creation, and skills development, helping to strengthen local communities and economies. In each case, we tailor our efforts to specific needs and challenges.  We also work in partnership with Food Banks across 11 countries to help alleviate food poverty amongst, the most vulnerable in our communities.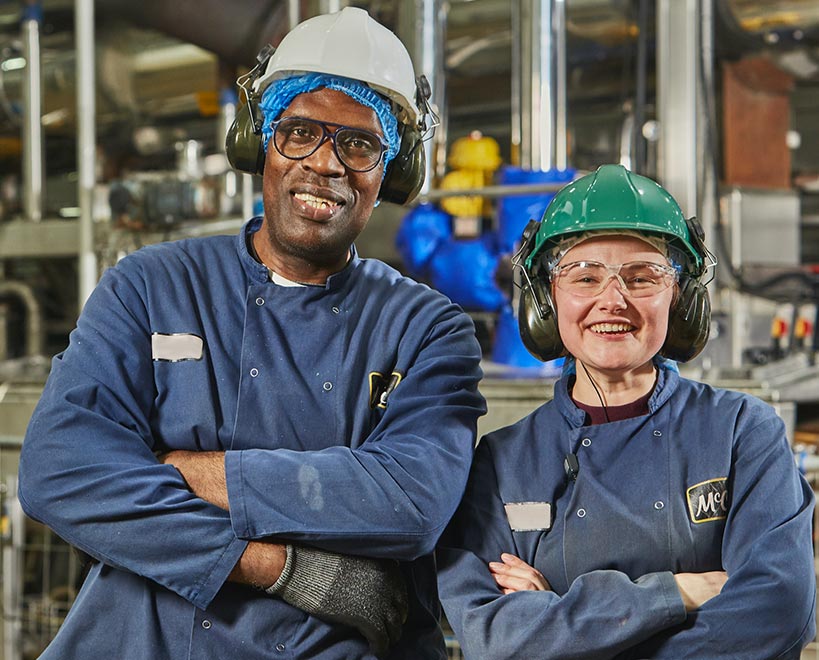 Developing
McCain team members
Equipping our employees in their communities with skills and tools for continuous personal and professional development.
In Action: Find out more about our youth apprenticeship program in the UK
In the UK, the team identified a future skills gap in engineering – a role critical to our plants. They developed a paid engineering apprenticeship program that helps provide practical learnings to apprentices, while fully subsidizing their formal education.
Programs like this promote marketable skills training, enrich the lives of tomorrow's workforce, and allow young careers to flourish within our communities.
In Action: Find out more about the training events we are so proud of
At McCain, we organize a wide range of diversity and inclusion training events for our employees. This year, this included Unconscious Mind workshops, "You Inc." a women's leadership development program and Women's Coaching Circles.  In 2019, over 1000 employees participated in these programs.