Innovation is vital across our entire supply chain to drive growth and efficiencies in all areas of McCain Foods.
Our passion for food means we are constantly developing new delicious offerings which meet the changing needs and tastes of consumers and customers. Whether it's developing new product experiences, offerings for new occasions, or products and preparation methods which make people's lives easier.
However, our innovation focus does not stop there. From our entrepreneurial roots, we bring innovative thinking to every area of our business. Our teams achieve this together with our suppliers, customers and other innovative companies and collaborators.
Innovation in
food development
Our cross-functional innovation teams love nothing more than creating delicious new food offerings! They do this by listening to our customers' needs, partnering with researchers to identify new insights and trends, and by working with suppliers and collaborators to explore new food technologies.
And here are just a few of our delicious food innovations from the last few years...
In Action: Global launch of SureCrisp™
While demand for online food delivery increases, research told us that consumers who ordered fries were often disappointed in the quality of product delivered to their door.
As an early pioneer of the frozen French fry, McCain knows the importance of great-tasting fries so we took on the challenge to create a delivery fry that tastes as good as it would in a restaurant.
Launched in 2019, our new SureCrisp™ range is a game-changing fry that provides a consistently crispy product across delivery, take-out and restaurants. SureCrisp™ fries stay crispier than uncoated fries for up to 20 minutes in a closed delivery bag!
In Action: Innovative chilled range in the UK
At McCain Foods we are always excited when we develop delicious products which can also make the lives of our consumers a little bit easier.
So when we identified that consumer shopping habits are changing, with an increase in speedy on-the-day meal purchasing, we knew there was an opportunity to work our magic!
In 2016 our UK "McCain" retail brand introduced an innovative new chilled product range. This brought our delicious McCain products close to the front of store, making it quicker for our consumers to buy their fries and chips (as they are called in the UK).
The product range also brings innovation to the chilled category, igniting a new category opportunity for our retail partners.
In Action: 'Healthy Choice' meals in Australia
At McCain we believe having a balanced lifestyle is important to personal wellbeing. To support consumer choice, and to help people achieve this balance through the food they consume, in 2014 our "McCain" brand in Australia launched the "Healthy Choice" range.
This frozen meal range focuses on the growing trend of ingredient-led food offerings - focusing on what is within their food rather than going without, as a way of achieving this balance. As such, the Healthy Choice range includes ancient grains (such as quinoa), brown rice, chia seeds, pulses, and wholemeal pasta.
We are proud that McCain Healthy Choice was one of Nielsen's Breakthrough Innovation Winners 2016.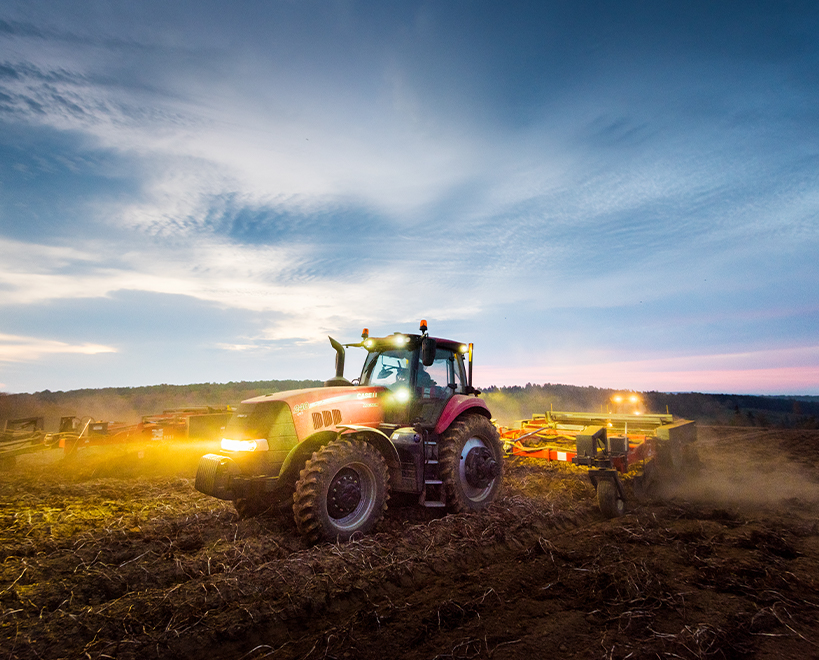 Innovation in agricultural
technology
Innovation and technology are catalysts for positive change, and in agriculture, technology is enabling step changes that are helping to bring more food to more people. We are proud to partner with great innovative companies around the world to bring this fresh thinking into McCain Foods and the overall industry.
In Action: Partnering with Resson in digital technology
In 2017 McCain Foods Limited entered into a strategic partnership with Resson Inc. Resson uses digital images of crops (taken from tractor cameras, drones or satellite imagery) combined with ground-sensor data to give farmers unequalled views of crop development and field conditions.  For more information on Resson, please visit http://www.resson.com/.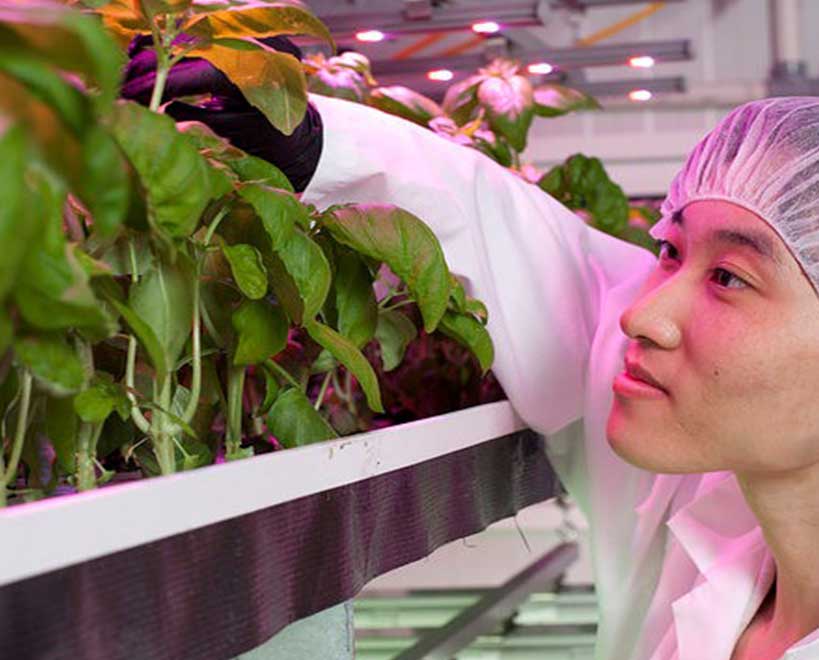 Innovation in agricultural
practices
We believe it is important to continuously investigate and invest in new farming methods, and learn from innovative new farming practices and techniques.
In Action: Partnering with Truleaf in vertical farming
In 2018 McCain Foods Limited completed a strategic investment in TruLeaf Sustainable Agriculture Limited. TruLeaf has developed proprietary indoor vertical farming technology to grow fresh and nutritious leafy greens of high quality and flavour in an environmentally sustainable way, 365 days per year. For more information on Truleaf, please visit www.truleaf.ca.