Creating positive change together with rural communities.
Around the world, rapid urbanization is creating a steady migration away from rural areas. Young people in particular are moving to cities, leaving an aging and depleted rural workforce behind them. To address these issues, we're partnering with farmers and organizations to help create positive change, encourage young growers, support rural livelihoods and enhance employability within communities.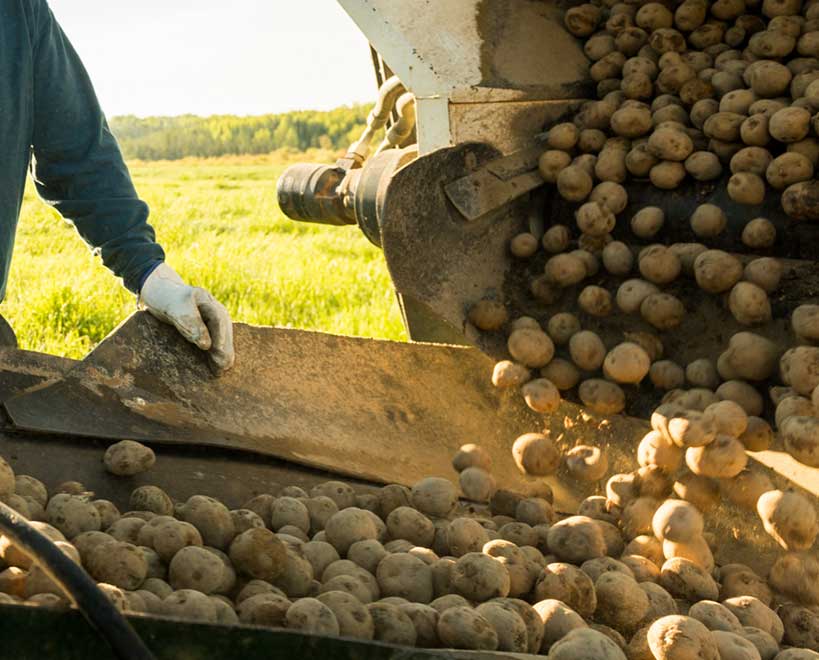 Encouraging the
next generation
We are passionate about supporting our current and future grower community - helping the next generation of farmers to grow and flourish.
In Action: Learn about our "Grow with Us" program
Our GB team have recognized that we need to encourage the next generation of potato growers. Without our growers, we don't have a business. This is why we have launched our 'Grow with Us' program, which is designed to provide a unique insight into the McCain integrated supply chain from field to fork and to encourage more young people into this industry.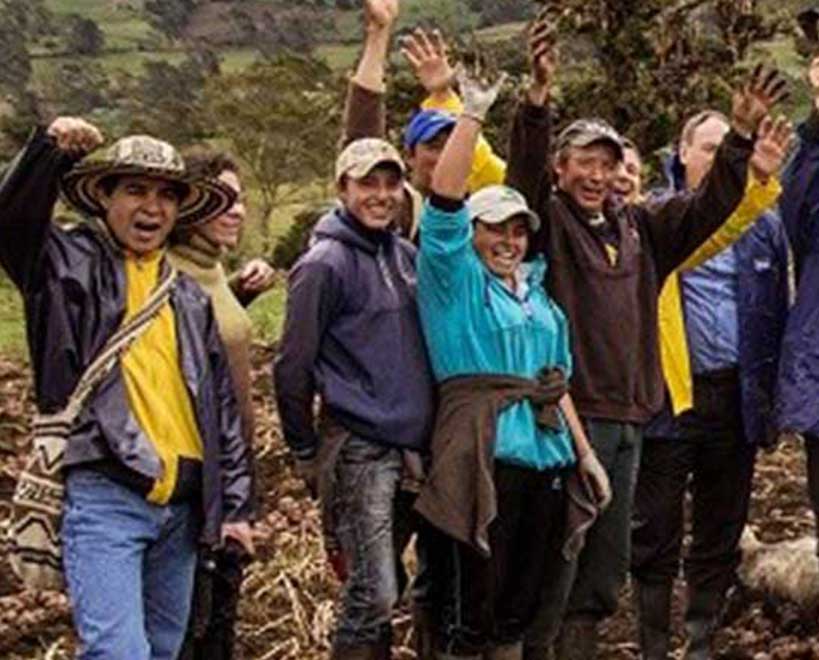 Sharing best-practice with
rural farmers
We believe in supporting rural grower communities to learn best practice farming techniques.
In Action: See how we support Colombian farmers through Campo Vivo
Campo Vivo is a well-known and highly regarded McCain initiative. It has both empowered farmers throughout Colombia and introduced a new wave of sustainability for the region. Five years into this joint venture, Campo Vivo farmers are well on their way in overcoming the obstacles that come with farming in small rural communities.
Campo Vivo was launched by McCain Foods and Nobel Peace Prize winner, Prof. Muhammad Yunus, to provide quality seeds and agricultural practices to local farmers, along with access-to-market and long-term contracts at a fair price. Built on "social business" principles developed by Prof. Yunus, the idea is to combine core strengths with a solid economic model and a sustainable social objective.
One of the major effects felt by the local community is having the ability to harvest good crops. The project helps local farmers to learn about agriculture methods which assists them when managing often difficult growing conditions.
Campo Vivo not only offers individuals an education on best agricultural practices, it also helps with family business financials, team work and communication – all equating to a better harvest and better lives. Over 650 families have benefitted from the project – showing that Campo Vivo is achieving its mission: to improve the livelihoods of local farmers and their families living in rural communities in Colombia.
In Action: Hear about our work with South African Farmers
In South Africa, many farmers have not had exposure to commercial farming or a history of employing methodical farming systems. We are proud of our partnership with the local government in addressing the country's commercial farming challenges head-on.
By developing a five-year program, our goal is to transfer our proven methods and skills in farming to local growers who lack the large-scale farming and business management knowledge they need. The step-by-step approach takes growers through all aspects of farm operations – from management to finance to the cost of production – while also helping them buy seeds, fertilizer and equipment at an affordable price through the McCain Foods network.
By the time they complete the program, growers have the information and tools they need to independently run and develop their farms, employ and feed more people, and help their communities sustain an improved standard of living for future generations.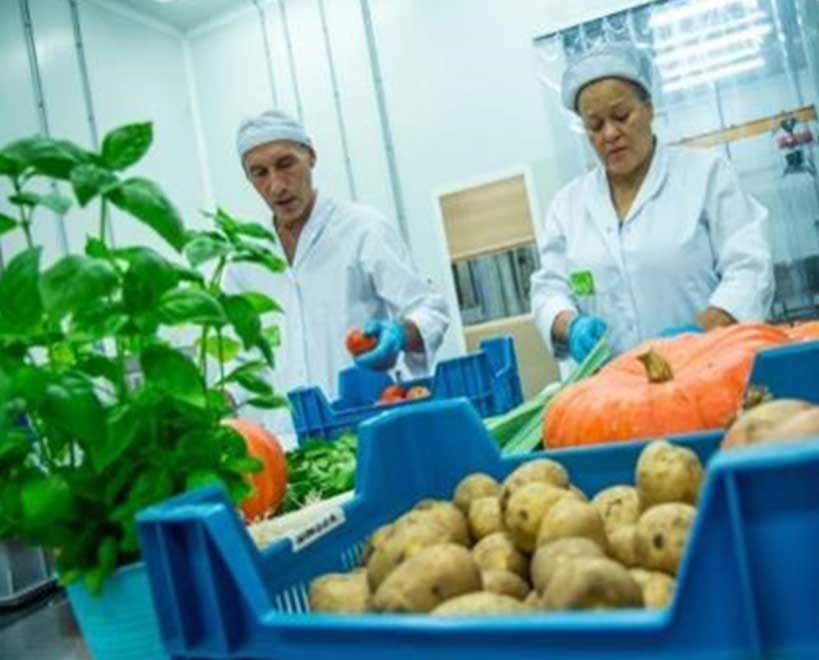 Dedicated to making a
difference
We believe that great things can happen when we support our local communities to grow and develop.
In Action: Learn about our social business 'enVie'
In 2018 we introduced our latest social business 'enVie' in Belgium, with the objective of tackling two major challenges in rural areas - food waste and long-term unemployment.
enVie produces a range of tasty soups made from misshapen and surplus vegetables, whilst helping provide work opportunities for people who have previously faced long-term unemployment.
McCain Foods is present at every step of the process, supporting enVie from concept to execution, sharing knowledge and know-how. Sales from the soups are reinvested into the social business to increase the social impact, and the partners receive no dividends.
enVie is a social enterprise supported by McCain Foods, Colruyt Group (a well-known Belgian retailer), REO Veiling (a fruit and vegetable co-operative), Randstad Group (a Human Resources consulting firm) and the Food Banks of Belgium.
In Action: Discover how Project Shakti is making a difference in India
McCain Foods in India is involved in local community outreach programs in Mehsana. By sponsoring programs and initiatives locally, they are helping to bring positive change to the lives of others in their community.
Project Shakti is a partnership between McCain Foods India and the local charity, Arupa Mission Research Foundation. Arupa Mission Research Foundation is committed to empowering girls and women in the local village of Baliyasan.
Women in this village face many hardships including the trending decline of its female birthrate, increased female student drop-out rates and a lack of employable skill stewardship of the female population.
Project Shakti addresses core social and economic factors influencing inequality within Baliyasan. By creating opportunities for women and girls through development workshops, women in Baliyasan are realizing their full potential, gaining confidence, and ultimately transforming their lives and the lives of the next generation of women in Baliyasan.
More than 150 women and girls have now attended Project Shakti training programs, and many volunteered to be mentors, allowing the information from each development program to be passed on to others. Through the project, some women voiced an ambition to be entrepreneurs and thanks to a partnership with the local government, many will receive loans to help them find jobs or start a business.