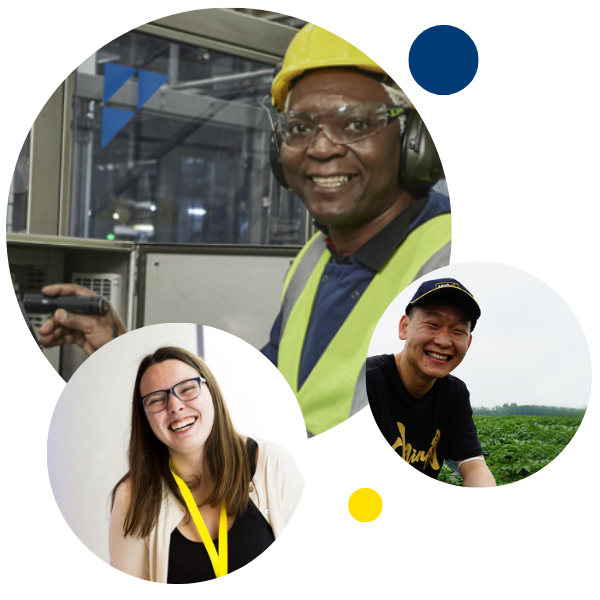 Our Diversity, Equity & Inclusion Commitment.
At McCain Foods, we are committed to becoming an employer of choice for diverse employees; where leaders, structures and interactions encourage individuals to thrive while being their authentic selves. Now, and for generations to come.
We will…
Deliver on a bigger, broader, bolder DEI agenda
Cultivate belonging and psychological safety across McCain
Embrace our differences while treating people fairly

As a global, family-owned company, we understand the importance of providing an environment free of discrimination and harassment - where all individuals are treated with respect and dignity, can contribute fully and have equal opportunities.
Development, Education & Support
.
To support our commitment we provide a range of development, education and support across the organization.*
Employee Resource Groups

.
Here are a selection of the Employee Resource Groups (ERGs) within McCain Foods.
Energised and passionate groups run by employees, for employees.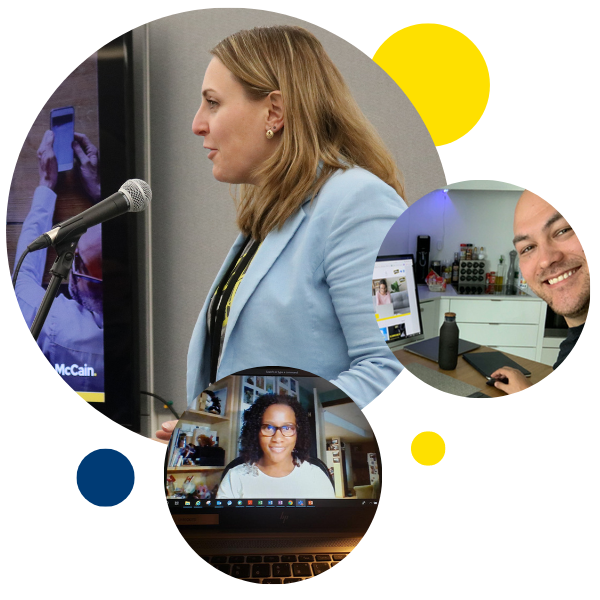 Our approach to
work flexibility.
Our hybrid work model blends the best of flexibility, autonomy, collaboration and connection. Leaders and teams are empowered to have a localized variations of our global work flexibility framework in place to support their workforce.
* Learning partners include: ExecOnline; Tracy Ann Curtis, Consultant & Executive Coach; WMFDP/FDP Global.
TM : Unconscious Mind WorkshopsTM /Courageous Leaders SummitsTM / Leadership AcceleratorTM